Symex 2023 in Yogyakarta
** If you are a PMI Indonesia Chapter member, please login to get a member discount**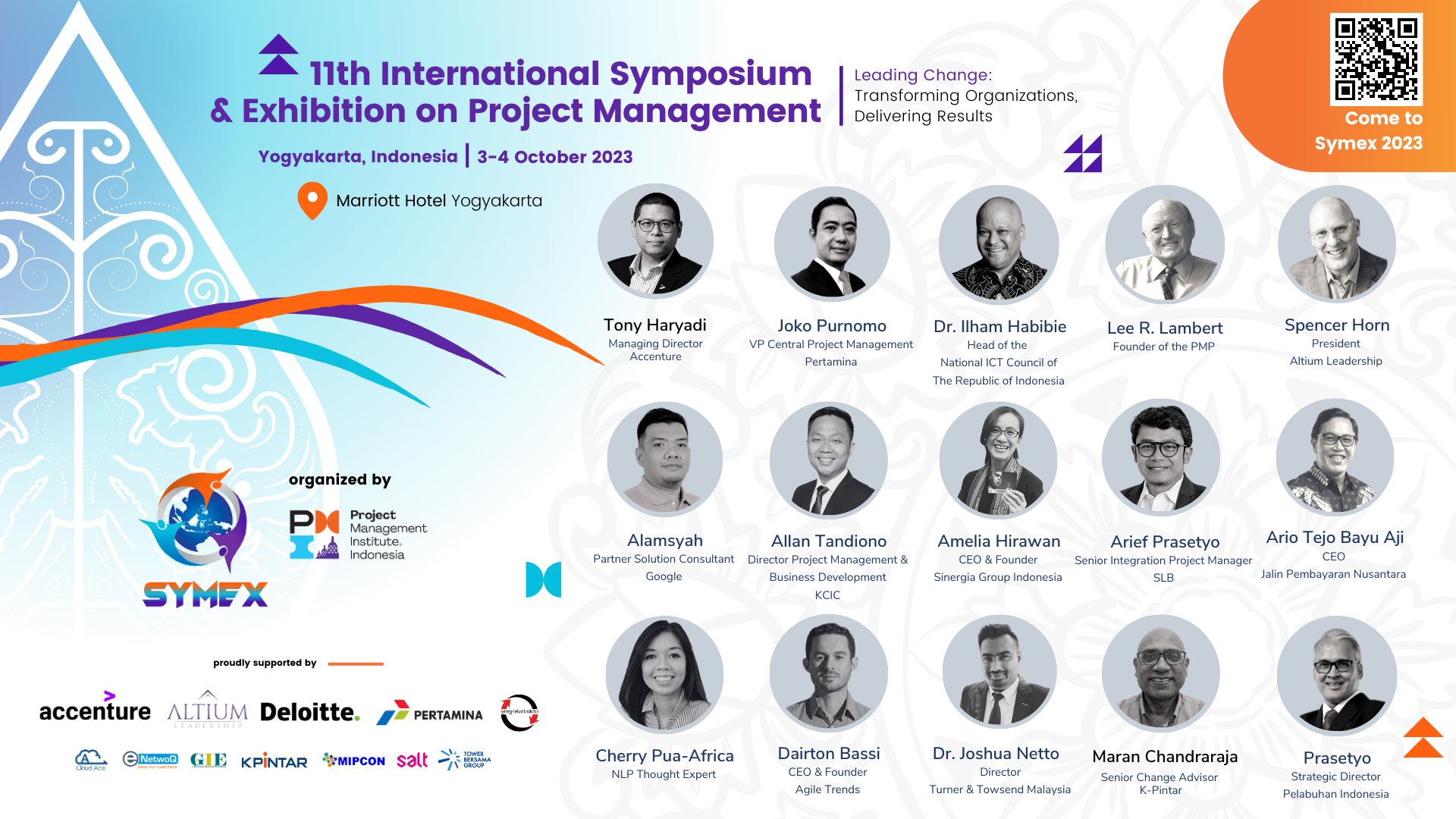 Project Management Institute Indonesia Chapter invittes you to the 11th Symposium and Exhibition on Project Management (Symex 2023) in the city of Yogyakarta, Indonesia. The event will take place on 3-4 October 2023. This symposium is themed as "Leading Change: Transforming Organizations, Delivering Results", and will cover various topics such as:
Artificial Intelligence in Project Management
Sustainability in Project Management
Working with Remote Teams
Managing Knowledge and Innovation
Skills for the Future of Work
Risk Management in the New Normal
Digital Transformation Projects
The event also will feature booths for companies to showcase their products and services. Probably a key benefit of the event is that it provides networking opportunities for the attendees as they enjoy the serene, yet buzzing city of Yogyakarta, along with its richness in history, culture and delicious cuisines.
Important for Attendees: 
All attendees of this event must agree to the policy below during the registration process. By registering for the event, you agree to abide by the following provisions:

- Consent to Receive Marketing Communication
I understand that by providing my email address and phone number, I agree to receive emails and messages from PMI Indonesia Chapter. I understand that I may opt-out of receiving such communications at any time.
- Photography / Recordings
Please note that by registering for and attending this event, attendees acknowledge and understand that PMI may use their likeliness for future promotional purposes. We value your privacy and respect your preferences. If you do not wish to be photographed, please notify the Chapter in advance by emailing the chapter at symex-marcomm@pmi-indonesia.org.
Register for this event